he first photos of Darren Wilson, the Ferguson, Missouri cop who fatally shot black teen Michael Brown, have emerged.
Yahoo News first discovered the photo through the Facebook page of Wilson's parents, who congratulated him for receiving a commendation just months before the fatal shooting of Brown.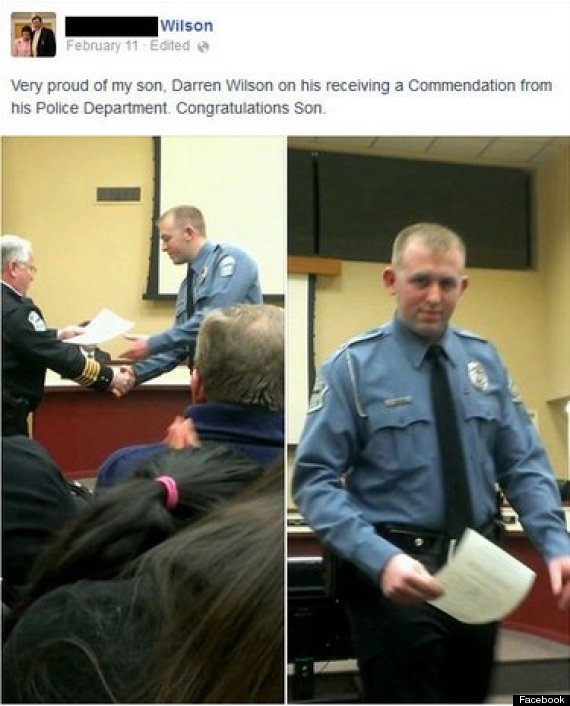 His father writes:
"Very proud of my son, Darren Wilson on his receiving a Commendation from his Police Department. Congratulations Son."
The Huffington Post confirmed that the City of Ferguson Council meeting minutes reveal a Feb. 11, 2014 police commendation ceremony. One Officer D. Wilson is listed as having received the police honor.

Tension continued to remain high in Ferguson over the weekend. On Saturday night, after an imposed curfew, seven people were arrested. One man was shot and is in critical condition, police said.
HuffPost confirmed that police continued using tear gas on crowds early Sunday morning.
Source: Huffington Post